About NX CAD
NX for Design is an integrated product design solution that streamlines and accelerates the product development process for engineers who need to deliver innovative products in a collaborative environment.
Unlike CAD-only solutions and closed enterprise solutions, NX for Design offers the highest level of integration between development disciplines in an open, collaborative environment.
NX CAD
Select you solution
Product Design
Industrial Design & Styling
Drafting & Documentation
Electromechanical Design
Mechatronics Design
Knowledge Re-Use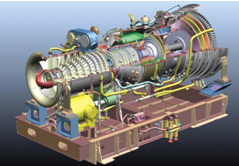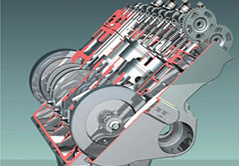 Product Design
Accelerate Innovation with Leading-Edge 3D Product Design Software
The increasing complexity of products, development processes and design teams challenges you to find new tools and methods to deliver greater innovation and higher quality at lower cost. NX 3D product design software from Siemens PLM Software delivers power, efficiency and cost savings that extend beyond the design process to all phases of product development.
Industrial Design and Styling
Innovative Design with High-Performance Computer-Aided Industrial Design Software
Innovative product design is a well thought-out combination of form, fit and function that leaves customers with a positive experience each time they use a product. NX delivers flexible, robust computer-aided industrial design and styling software that accelerates your product engineering by providing fast concept design and modeling.
Drafting and Documentation
CAD Drafting and 3D Annotation Tools to Accelerate 2D Design, Drawing Creation, and Product Documentation
Does your company use both 2D and 3D CAD tools? Do you maintain separate systems for 2D and 3D design work? NX includes powerful and productive capabilities for 2D design, layout, drafting, annotation, and documentation that are ideally suited for 2D, hybrid 2D/3D, and 3D design environments.
Electromechanical Design
Integrate Electrical and Mechanical Designs and Processes
Integrating mechanical, electronic and electrical components in electromechanical products is crucial to aerospace, automotive, electronics, machinery and medical device manufacturers. These manufacturers are challenged to transform their development processes to concurrent design and systems engineering methods that support collaboration among diverse disciplines. Real-time information sharing between electrical, mechanical and control systems designers is essential to delivering innovative, high-quality products on-time and under-budget.
Knowledge Re-Use
Improve Productivity and Reduce Cost through Design Re-Use
Too many engineering projects incur excessive rework because you do not realize that a current engineering problem has already been solved. Frequently, companies are unaware that existing knowledge – parts, products and processes – can be used in new projects.
Savings from maximizing part re-use can extend across multiple domains and their related processes, including part design, inspection, engineering analysis, engineering change orders, workflow, NC programming, documentation, shop floor instructions, sourcing, resource planning, assembly instructions, manufacturing, spare part management and many other functions.